SIRRAH® for Sway and Skew control
SIRRAH® Sensors were developed for sway and skew control of container and coil handling cranes.
They have been used for 20 years in many leading ports worldwide for sway measurement on Rail Mounted Quay Cranes, Rail Mounted Gantry Cranes, Rubber Tyre Gantry Cranes and Over Head Bridge Cranes; and in many manufacturing plants of steel flat rolled products.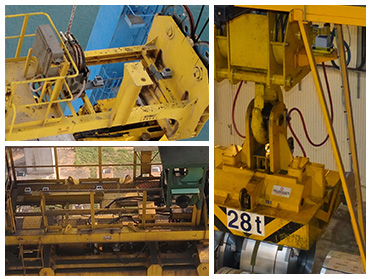 SIRRAH® is a stand-alone and smart optical sensor giving angle positions of a mobile fitted with one or several infrared emitter called beacon. This associated beacon is emitting coded infrared light which materializes the points to be tracked.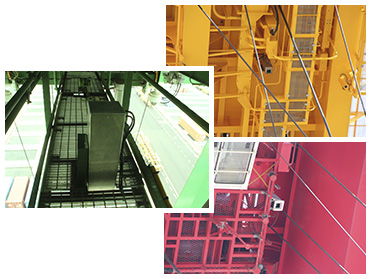 SIRRAH® range is now composed of several versions especially adapted to precise needs.
5 versions are available with different angles of view (from +/-6° up to +/-9°) and different working distances (from 25m up to 60m); the best selection is defined upon customer's technical requirements.
For outside applications it is supplied factory-integrated in IP66 protective housing including connection box (power supply and communication).
New applications with SIRRAH® at container terminals
Now variant versions of this proven SIRRAH® sway sensor are dedicated to other applications :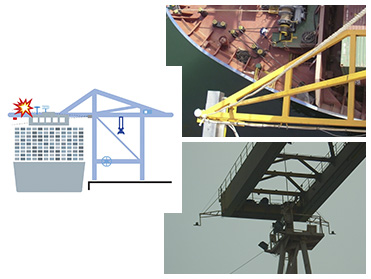 To prevent collisions between STS crane boom and ships' superstructures
To position Internal Movement Vehicle (truck, straddle carrier, Automated Guided Vehicle) under the crane.
Accurate hole detection with SIRRAH® at manufacturing plants of flat-rolled metal products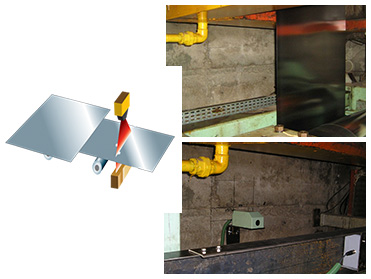 To detect punched hole done to track a weld seam joining metal strips prior continuous processing lines.